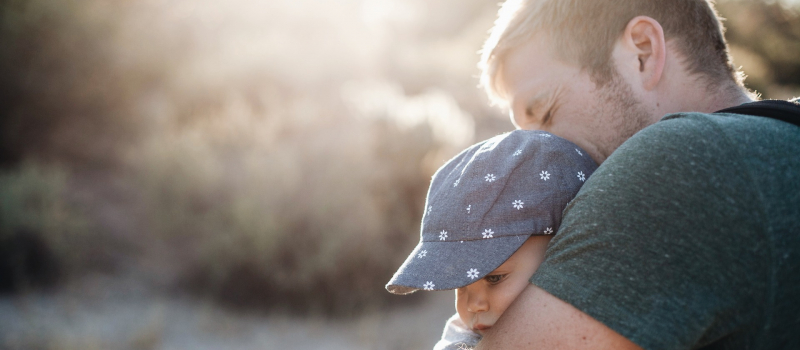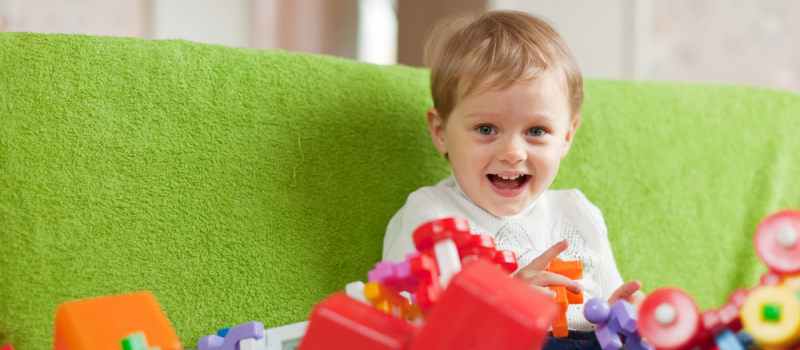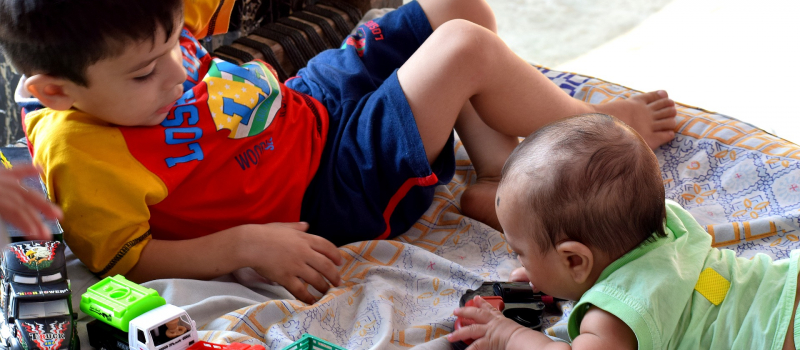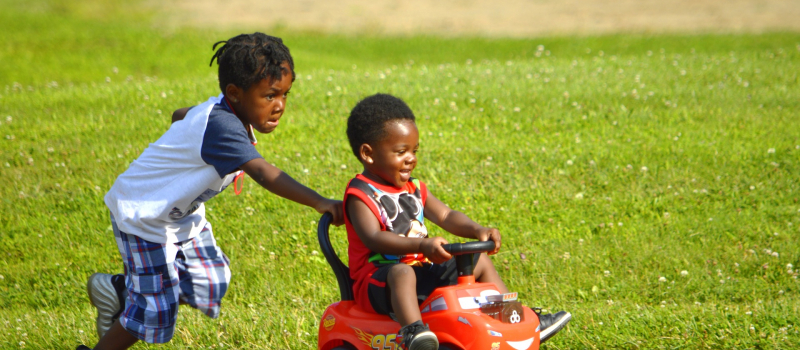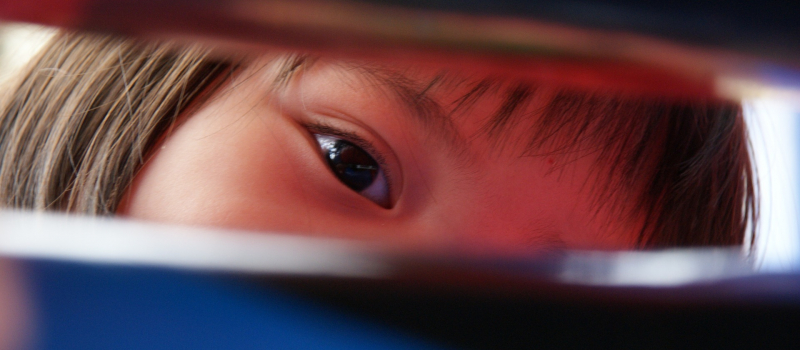 Much like the other reviewers here, I am very thankful to have found the JumpStart program.  As a newly diagnosed (Aspergers/HFASD) family we were overwhelmed and anxious about how best to help my almost 3 year old.  We started down the path of specialized therapists (OT, PT, placement for ABA, etc.) but I felt like I need something to tie all the pieces together.  JumpStart and especially the amazing care of Lina Fancy was exactly that; with an individualized, focused, family-orientated program that not only helps with in-person sessions, but also gives tip/pointers on what to ask for in future therapists/school programs etc.  All of the staff we worked with over the intensive week were wonderful, from fitting us into their schedule on relatively short notice and being an advocate for getting the program funded by a California Regional Center to specific techniques that best resonate with our unique kid and family.  We felt like the advice was specific for our son and also for each of us caregivers (mom, dad, and even grandparents one day) while also benefiting from a highly qualified staff that has decades of experience with similar kids.

Lina and her team are the real deal - an exceptionally talented and insightful group of professionals who gave us skills to help our son with his speech delays and behavior issues. We are lucky to live in Southern California and have a wealth of resources nearby (CHLA, UCLA, USC), but a good friend recommended Jumpstart to us with such enthusiasm, we drove the 7 hours to San Francisco for this training and leaned a multitude of new strategies. Lina's assessment of our son gave us new insight into him, and her naturalistic approach to ABA proved immediately effective; Kim's work with us on turn-taking and play-based introduction of speech gave us techniques that we still find effective as we build his language; and Dave's child-led strategies for engaging Charlie in play and building communication and eye-contact were eye-opening. The Jumpstart experience was absolutely invaluable. The team gave us new info and insight, and most importantly reinvigorated our relationship with our son. Can't recommend it highly enough. Thank you Lina!

My son is now a different person thanks to the parents training program at JumpStart. Before the program: We found out my younger son, Yi, had speech & fine motor delay when he was 15 months old. Early intervention started when he was 18 months old, followed by OT, ST and PT. Then he got the ASD diagnosis at 2-year old and ABA started two months later. However, with all the helps from all the therapists, no one was able to help Yi establish eye contact or help him learn to point. I got perhaps half a second eye contact with Yi in an entire month. Even when we had it, I was not sure because it was so brief - I thought it could be just me imagining things. Yi had many tantrums a day, very intense. He's in pain, we were in pain, every single day. During the 1-week program: Day 1: within half an hour, Lina helped Yi establish SOLID eye contact with me!! I almost cried! He saw me! Day 2: Yi started to point, thanks to Lina! Day 3: we learned so much about communication from Kim. ... Throughout the program, Cindy is super nice and friendly, helping with all the scheduling and coordinations. Before JumpStart, I felt so overwhelmed and didn't know what I should focus on. Lina helped me prioritize and establish a plan for the next steps. I signed up and took Hanen program "More Than Words" parents training, thanks to Lina's recommendation. It was another really helpful program that helped us a lot. After the program: Soon after the program, Yi's eye contact dramatically increased (we adopted the same method from Lina and taught all other therapists to do the same). He learned to point to communicate his needs. His vomiting stopped. With all these changes, Yi's tantrum greatly reduced. Yi has transformed from a suffering child living in his own iron bubble to a cheerful little boy who opens up to the outside world. I can't say enough thank you to the JumpStart program and everyone there who helped us so much! What's great about the program is that they truly care, they took the time to understand your child and gave you individualized trainings based on your child's unique condition. You can tell this is not just a job for them to get paid. It's something that they are passionate about.

JumpStart was literally a lifesaver.  After my son's suspected ASD diagnosis, I felt alone, scared and overwhelmed.  I didn't know how to help him and I was a nervous wreck all the time. When our case worker sent us to JumpStart, I didn't have much faith in the program.  I thought that there was no way that one week could change things for us.  I couldn't have been more wrong. Lina, Kimberly, and Pierre were absolutely incredible.  They connected with my son in ways that no one ever had before. They provided me with effective tools and strategies to be able to speak and communicate with him.  It was all done in an easy and relaxed setting.  After a week, he was already doing better and I felt better as his mother.  For the first time in months, I walked away feeling hopeful and optimistic. If you are a parent of a child with ASD or suspected ASD- this program will change your life.

When we reached out to almost JumpStart two years ago, we were in shock and confused at which way to turn.  It was just a few months earlier that our 2 year old was given the diagnosis of moderate to severe autism. JumpStart was exactly the resource we needed.  It was a five day intensive program designed to assess, educate and guide families beginning their journey.  The week started with Lina Fancy, who is simply wonderful. She is compassionate and intuitive in her approach. On day 1, she had our son consistently make eye contact. In 1 day!  On day 2, she had him follow a 1-step direction (she patted the floor, and said "sit down").  Remarkable progress!  The training was hands on and everyone present participated.  Lina managed to connect with our son right away - something we were struggling with. For us it provided us a time out to spend focused time sorely needed in the hands of truly masterful clinicians.   Lina has forged keen observation skills from an unbelievable amount of experience in behavior therapy.  And to Dr. Siegel whose career long dedication to serving this community is evident in her compassionate wielding of the clinical science.    Really everyone here is special. The multimodal plan we were offered at the end of the program has been the compass and the hope we gained the drum beat for our efforts.   A year later, we're thinking about how we might bring our son into a typical classroom.  That's some hope. Definitely come here if you can.  You'll be granted the concentrated focus of a top notch crew of specialists.  And you'll learn a ton.

This is an excellent program for parents. It empowers parents with various individualized proven strategies to better handle and communicate with their child(ren). Cindy is very understanding and responsive. I have a toddler and an infant so their 6-hour/5-day course wouldn't have been possible but Cindy worked around our schedule and was really nice about everything. Lina, the behavioral specialist, is great at what she does. I have never seen my toddler respond to someone as well as he did with Lina. Lina gave us a lot of advice about our tot and the whole "process." It was overwhelming at first but her methods really work. Kim, the speech specialist, is very nice and she gave us some very easy-to-follow tips on how to build the trust in using verbal communication. It was a small change that I believe led to making big differences. She offered to help us with making our own PECS pictures but we never got to it due to a sudden move. Francisco, the play/social specialist, is very kind and "philosophical." I was really overwhelmed by all the information from all the specialists and he took the time to talk to us. He didn't get to show us how to "play" with our tot but he said that it should be like judo -- you have to go with the flow and guide his energy and not to fight fire with fire. Every family and child are different and they all deserve individualized attention like the kind that JumpStart offer their clients. With the knowledge and training, parents can be the most helpful to their child(ren).

When our son got the diagnosis of ASD my world fell apart and I felt isolated, scared and overwhelmed.  And this is with me being a Pediatrician for almost 2 decades.  I had read all the books from Floortime, Denver Early Start, various modalities of ABA, Hannen and still didn't know which way to go in a concrete, practical, day to day way that was comfortable.  I felt lost and like a fraud attempting to practice these methods.  Then I heard about jumpstart from a friend and colleague and after just one week of this program I saw hope and felt empowered that I could do this for my child. (1) The staff at Jumpstart is top notch.  There is Cindy who is flexible, sweet and open during the clinical intake who responded to my AAA personality questions about how to adjust the schedule so as to minimize disruption to our 18 month old son's nap and feeding schedule with grace.  There is the clinical director Lina who has a heart of gold and you can see the passion and love she has for these children and family.  Since the diagnosis, it was on day #2 with working with Lina that I actually smiled and laughed for the first time.  Lina knows her behavioral stuff and has a remarkable way of supporting and teaching you in a tough love sort of way on how to best help and teach your child and not just enable your child to just get through.  Kim the speech therapist has a way of showing you how to engage your child so as to maximize his/her willingness to communicate and also in easy to understand language explain how speech and language develops so it makes sense to us parents.  David the social/play person...I wasn't sure if I wanted to marry or adopt him.  He taught us how to play and enjoy playing with our son in a open, embracing, loving and intimate way that has been invaluable in this difficult journey.  Then there is Dr. Bryna Seigel- she's a powerhouse in the world of Autism and if you want someone to tell you what you want to hear she may not be the one for you.  But if you want an honest, direct, on the table assessment in a frank and honest way then she's definitely your go to person. (2) The program itself.  IT is extremely personalized and individualized to the circumstances of not just your child, but your family.  They will take steps to help maintain schedules, take travel distance into consideration, etc.  It is both comprehensive and able to take all the proven theories of ASD therapies and distill it into a meaningful and practical program that parents can actually use long term starting on day 1. I can't say enough about this program which is a lot to say because I have such high expectations.  And by no means is it meant to replace ABA or speech or OT therapy.  But it gives us parents the information and teaching on how to ourselves not only help our child in an effective way, BUT also spot who are the good vendors and who are not.  Recommend without reservation.

This program is a must for families beginning on their journey to help their Austistic child reach his full potential! Before coming to Jump Start, all the doctors and evaluators would say is "we don't know" and my personal favorite "we'll have to wait and see how he does with therapy". That is a load of crap. As parents, you can't wait & see. There's a lot we don't know about Autism, but what is known is that intervention early on is the best path to recovery. It's crucial that parents have a full understanding of what their child is experiencing and are active & educated participants in the therapies they receive. My familly's week with the Jump Start program was the first time in the 3 months since I first suspected something different was happening in my 2 year old son's world that the professionals gave me concrete advice and direction about how to deal with everyday life with a child on the Spectrum. We received fantastic coaching & education from experts in behavior, speech and play that yeilded obvious improvements in my son by the end of the program. They also had a wealth of referrals of everything from names of providers of specific services to navigating the system of obtaining services. It's going to be challenging for any family dealing with this disorder, but Jump Start is the place to begin.

JumpStart provides an invaluable services to parents and caregivers of children diagnosed with autism. JumpStart provides a comprehensive program aimed at empowering the parents of newly diagnosed children.  Their staff is knowledgeable and caring and with all the resources available in the Bay Area this is one that should not be missed! As someone who works in San Francisco as a service providor I always make sure my families have worked with JumpStart!!

My wife and I wanted to express our sincere appreciation for your valuable time and specific guidance last Thursday. We think our

approach

to

S

's approach

to life and his learning style have become dramatically illuminated for us. It might be a mere coincidence, but

S 

took to peeing in the bathroom over the weekend. It might be a bias in our very recent thought process, but he has also shown signs of better social interaction with kids at the park and school. Most importantly, we have also identified a couple of older kids in our family/friends circle who could serve as your recommended "guide" for

S

.

We appreciate (and endorse) the direct approach, pragmatic expertise, and the vast network of resources the center provides. We would like the opportunity to further

S

's progression with a future visit and consultation.

Again, we cannot extend our thanks enough to you, or the precision-guided missile of staff at ACNC (although infinitely warmer and friendlier than metal alloy).